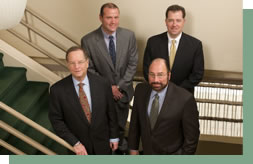 About
A Full-Service, Hands-on CPA Firm Dedicated to Client Profitability
Founded over 30 years ago, William Greene & Company, LLP is a rapidly expanding, full-service accounting and consulting firm, located one hour from Manhattan in Northern Westchester, New York. We have grown by helping entrepreneurially minded individuals and companies develop their ideas and plans into successful enterprises.
Plan, Practice, Profit
Our foundation - our mantra, if you will - is making our clients as profitable as possible. In fact, we developed a Profitability Enhancement Team that works with you to aggressively execute the planning and implementation of ideas within your organization, typically resulting in substantially increased profits. The route we lead every client along includes three stops:
Plan - First and foremost, we help you plan for the future. When it comes to finances, nothing goes well when you fly by the seat of your pants. Analyzing and crafting a series of thoughtful actions designed to achieve specific outcomes is the best and most proven way to succeed.
Practice - Having a plan does little good if it isn't implemented. We work with you to show you easy ways to put the plan into practice.
Profit - The time and energy spent investigating, devising and taking action rewards you with significant financial gains in the long run.
An Impressive Client Base
Boasting a select and diversified client base, some of our major accounts consist of merchant and investment bankers, major wine importers, wine auction and retail companies, one of the largest taxicab and medallion companies in the country, manufacturers and distributors, school bus companies, internet-based companies, law and architectural firms, insurance agencies and investment advisory firms. May we add you to this impressive list?
If you're interested in engaging the services of William Greene & Company, contact us today for answers to your questions and additional information.
Industry Profiles | Client Services | About | Resources | Careers | Contact | Disclaimer |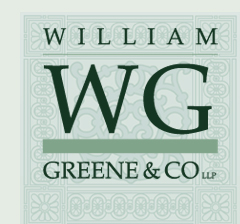 Check Your
Fiscal Fitness
Now